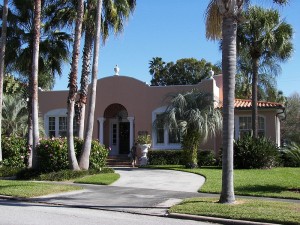 You're moving in Jacksonville. You have been speaking with moving companies over the phone, scheduled a free in-home estimate with your local Jacksonville moving professionals, you know what costs are involved with your move; you're ready to move to your new home right? Moving definitely has its costs, but have you considered every expense involved with actually moving into your new home? Aside from packing material, moving insurance, and everything else that comes along with your professional Jacksonville relocation services, just setting up shop in your new home comes along with expenses you may not have put thought to yet. Moving is stressful and can take up a lot of mental energy, and since it is common to forget costs outside of your relocation services, your trusty Jacksonville movers want to help you make a moving check list so you can be sure that you've covered all bases for your local Jacksonville move.
Utilities are obviously expenses that come standard with any living space. When you move to a new home however; it is common for utility providers to charge an additional start-up fee for new services. Research before your move-in date so that you know exactly how much you'll have to come out of pocket, the last thing you want is a cold dark first week in your new home!
Groceries may not come quickly to mind when you think of additional move-in costs, but they are definitely worthy of your consideration. Before your move date, since your Jacksonville moving company cannot transport food and beverages in their moving truck, you'll probably use up or dispose of all your grocery supply. Especially if you have children or pets, you'll want to make an emergency trip to the grocery store as soon as you can after gaining access to your new home.
Transportation is another valid expense to consider when relocating to your new home. Your car needs gas; your car needs insurance; and sometimes, in order to get from point A to point B quickly, your car needs to pass through a toll booth from time to time. Gas prices are different depending on location, as are insurance policies for your car. You may be adding a toll road to your new regular route as well. Parking is even a cost that you may incur in your new neck of the woods; don't forget to research this information as it is very important. Public transportation too!
Your Jacksonville movers want you to have the most successful moving experience possible, so take this food for thought and make the most in-depth budget forecast possible for your Jacksonville move. I hope that your move goes well, and that you hire Jacksonville's best professional movers for your relocation needs!

This entry was posted in